About Us
Jain Multispecality Hospital
Jain Hospital is a 52 bedded hospital with NABH accreditation responding and catering to your needs. It is our goal to become the hospital you choose through our unwavering commitment of excellent customer service and state-of-the-art medical care.
Gynae & Obstetrics

General & Laparoscopic Surgery

Piles & Fistula Specialist

Kidney & Gall Bladder Stone

Knee and Hip replacement
Our Services
Our Special Services For You
• Gynae & Obstetrics • General & Laproscopic Surgery • Piles & fistula Specialist . • Orthopaedics. • Cancer Surgery (Oncology) • General Medicine • Radiology • Pathology • Cosmetic & Plastic Surgery • Urology • ENT • Cardiology • Dialysis
All types of medical emergencies like acute respiratory problems, acute cardiac arrest, acute Gastroenterology, electric shock, poisoning and snake bites are managed efficiently and promptly.
The department has team of experienced doctors. A team of Doctors does all kinds of Laparoscopic & General Surgeries.

Doctors At Work
Happy Patients
Medical Beds
Winning Awards
OUR DEPARTMENTS
We Take Care Of Your Life Healthy Health
OUR TEAM
Our Specialist Doctors
Our team has experienced & specialised doctors giving the best of modern healthcare to ensure you stay healthy, always.
NEWSLETTER
Subscribe To Our Newsletter
TESTIMONIALS
What Our Clients Say
Although we have successfully treated millions of patients, here is what some of them have to say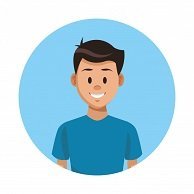 One of the best hospitals in the region. I got admitted into the hospital as I felt uneasiness in breathing. The entire medical team was very professional in handling my treatment. I stayed in the hospital for almost a month but their charges were very nominal.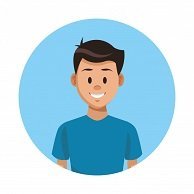 Staff is very cooperative. We are very satisfied with their treatment. My father came into the hospital on a stretcher, but after knee transplant, he went home walking on his own.
My mother-in-law suffered a mild heart attack at home. We were so puzzled what to do, but we rushed to Jain Hospital and their team provided emergency care. No other hospital in the region has cardiac care and we are thankful to the hospital for providing such high end treatments at such affordable rates.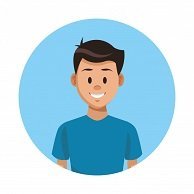 I had heard about their treatment from a relative in Canada. But after I came to their hospital for my treatment, I realised the difference in their expertise and the level of services they are providing.
OUR LATEST BLOG
Stay Updated To Our Blog & News
Our Blog & News
Breathing Support Oxygen therapy (ICU Care  Jain Hospital) Infected and damaged lungs are less effective at allowing oxygen to...
Wear a mask Everyone 2 years and older should wear masks in public. Masks should be worn in addition...
Common symptoms of Covid-19 People with COVID-19 have had a wide range of symptoms reported – ranging from mild...
Contact
Get In Touch With Us
Our Insurance & TPA Panels